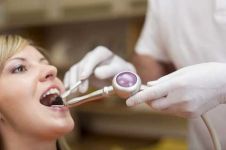 Perhaps you are wondering about the many possible advantages as well as benefits of dental implant solutions for which Oral & Maxillofacial Surgeons of Houston medical experts.
OMSH performs safe dental implant procedures regularly, and at surprisingly affordable rates. In fact, thanks to the expertise of Dr. Metz, Dr. Seidel and Dr. Orfanos – permanent teeth through dental implant procedures has never been safer more affordable.
OMSH has qualified surgeons, dedicated and professionally trained staff, state-of-the-art-facilities including very impressive and effective technology, and remarkable procedures customized to your mouth and your needs.
Oral & Maxillofacial Surgeons of Houston is a specialized facility providing Houston implant dentistry at its best; and, OMSH is a top rated Houston dental clinic.
We specialize in dental implants and will work with your general dentist in Houston (or elsewhere) as well as treating diabetes physicians. We will be glad to work with the doctors you know – and that know you – to make your dental care and chronic disease management the absolute best success that is possible.