Doctors
All of the Doctors at OMSH are diplomates of the American Board of Oral and Maxillofacial Surgeons (ABOMS).
Our Services
The surgeons at OMSH offer the full scope of oral surgery procedures as only oral surgeons are trained to do.
Study Club
We provide our study club members a casual atmosphere for comprehensive continuing dental education.
Are Implants Right For Me?
There are many advantages of dental implants. Here are just a few reasons that they might be right for you.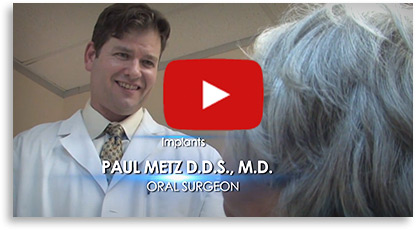 Oral & Maxillofacial Surgeon Houston, TX
Missing teeth are a real problem. If you are missing teeth, you already realize the changes that have occurred in your smile, speech, self-confidence, and your quality of life, but what you might not realize is the damage which started occurring beneath the surface as soon as your teeth were removed. Without teeth, your jawbone deteriorates.
Fortunately for local residents, dental implants from the always amazing surgeons at Oral and Maxillofacial Surgeons of Houston can restore your natural smile and renew the quality of your life. In fact, in Houston and all over the country, dental implants are the treatment of choice for replacing missing teeth and conventional dentures. For superior dental implants in Houston, we offer the oral and maxillofacial surgeons at OMSH as the leaders in providing solutions and treatment for oral and maxillofacial dentistry. And, our Oral and Maxillofacial Surgeons provide, as one of it's treatment options, Teeth-In-A-Day.
Teeth-In-A-Day is a great way to obtain dental implants that are precisely planned and placed. Teeth-In-A-Day can provide many freedoms upon completion of the oral surgery. Oral and Maxillofacial Surgeons of Houston is one of the limited practices in the Greater Houston area that offers Teeth-In-A-Day services.  As always, Oral and Maxillofacial Surgeons of Houston wants to provide you with all the information possible to make an informed decision. An examination and discussion with one of our physicians is necessary to determine candidacy, but you may learn more about Teeth-In-A-Day by clicking here.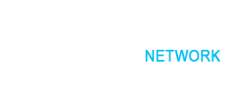 The surgeons and staff at Oral and Maxillofacial Surgeons of Houston have provided comprehensive and innovative oral treatment options to the Houston area for more than two decades. We are the leaders for Houston dental implants.
If you are ready to improve the quality of your life with dental implants, Houston and surrounding area residents should call 713-IMPLANT to make an appointment or to speak to one of our experienced and dedicated Oral and Maxillofacial Surgeons of Houston Treatment Coordinators.
Working under the direction of maxillofacial oral surgeons, OMSH Treatment coordinators have a wealth of knowledge to help answer questions and facilitate the scheduling of appointments. We look forward to helping you make the best decision for you which includes collaborating with Houston dentists, whom we work with regularly.
Call Oral and Maxillofacial Surgeons of Houston now, ask questions, and schedule your appointment with one of our oral and maxillofacial surgeons for dental implant candidacy including being evaluated for Teeth-In-A-Day, All On 4 Implants, and other possible procedures.