Facial Cosmetic Procedures in Houston, TX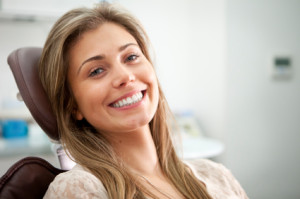 You should look as young and vibrant as you feel. If erasing a few wrinkles from your face would improve your confidence and self-esteem, we are happy to help.
Botox
The lines around the eyes (crow's feet), forehead, and between the eyebrows are some of the first wrinkles to appear as our skin ages. Botox therapy can help eliminate these fine lines and restore a more youthful, rested appearance.
How does it work?
Botox is deposited into the fine lines and creases that the patient wishes to eliminate. This nonsurgical option to erase the signs of normal aging is safe, simple, and takes only a few minutes. Many of our patients schedule their session over a lunch hour.
There is no recovery time required, and the effects can last as much up to 3-6 months. Both men and women report a confidence boost after a Botox treatment that carries into their professional, social, and romantic relationships.
Botox is a not a filler. It actually works to keep muscles from contracting so that the overlying skin does not wrinkle. Call our Houston oral surgery office today, or click the following link, to schedule a consultation and find out if Botox is right for you.
Fillers
As you age, your skin begins to lose elasticity and fullness because of the loss of collagen. An injectable filler is used to restore fullness and eliminate deep creases primarily in the lines around the mouth and nose. After a short recovery period where you may experience some swelling, your rejuvenated soft tissues will leave you looking younger and more rested.
Obagi Skincare
We carry the Obagi skin care line in our office. If you are interested in a more youthful appearance without a surgical procedure, the Obagi solution may be just right for you. Learn more about Obagi products here.